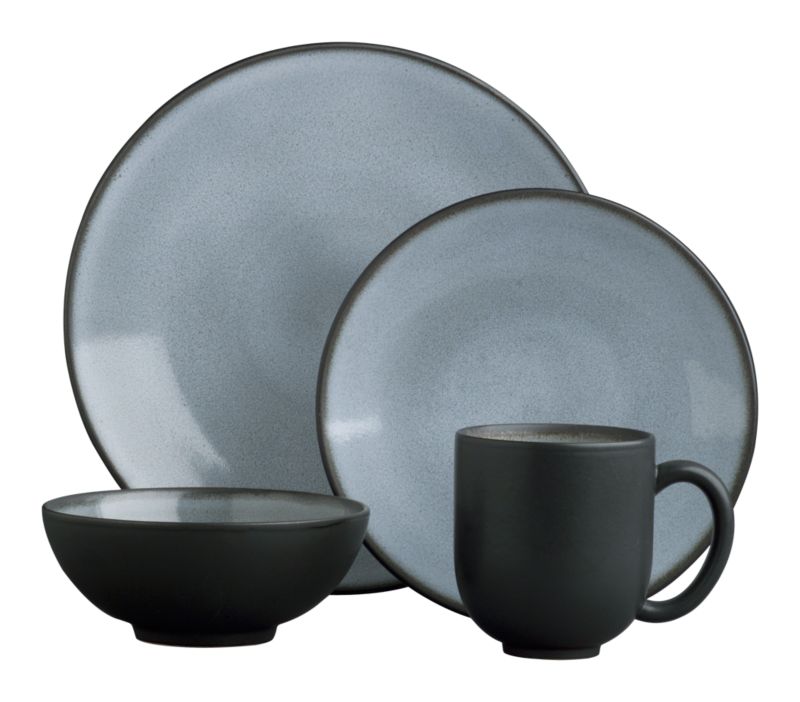 I've been in an organizing/purging kind of mood lately.  One of the biggest things that bothered me in my home was the kitchen cabinet where I have the dishes.  I had all the girls' sippy cups, cups with straws, sparkly cups,  and non-breakable plates and bowls (fine, they're plastic. I'm not always green.) Plus I had the dishes Sean and I used for everyday.  We had the remains of two sets that were purchased separately at Target more than ten years ago.  There were four salad plates, six dinner plates, and six bowls.   I also had our everyday drinking glasses and our good glasses. A set of twelve each of drinking glasses and juice glasses.
That's a lot of stuff in one cabinet.  So much, in fact, that every time I opened the cupboard, I'd get beaned by a sippy cup or have a pile of plastic bowls crash to the floor.  It was annoying to say the least (and a little painful.)
Since my new mantra is "if it's not working, change it," I decided to change it.  Problem being, I had no extra cupboard space.  So, the only thing I could do was get rid of something.  But although I seem to have about sixty-two gajillion (approximately) sippy cups, I'm always running out. Same thing with the plastic plates and bowls.  So, they couldn't go.
I resigned myself to being hit on the head for the next four years until Penny was old enough to not need plastic. I even looked for a helmet.  Then it occurred to me, I could get rid of my everyday dishes.  There aren't that many of them, but if I got rid of them, I'd double the space I'd have for the girls' stuff.  And I do have an entire set of "good dishes".
You know the ones.  You got them for your wedding.  A whole set.  With matching silverware. And you imagined serving romantic homemade candlelight dinners for your husband (maybe on the dining room table ala 16 Candles. Ahh, Jake).  Or you'd have fancy dinner parties for grown-ups where everyone would wear little black dresses and heels and click around on you're immaculate hard wood floors, gushing over what a fantabulous (and gorgeous) hostess you are.
Then the kids came.  And the candlelight dinners went away because you didn't want the kids to get burned on the candles. And you realized you never even owned a little black dress and that neither you, nor your friends, run around chasing toddlers in Jimmy Choo's.  You're more a Keds kind of crowd these days.
So the good dishes got banished.  They were for special occasions.  The kids would break them and so they stayed locked away in their own cupboard, high up and out of reach.
I thought about it and I realized, the kids have not broken a single dish of our "everyday" plates.  Not one. I've broken some.  Sean's broken some. Mostly, they broke moving.  But not the kids. So why not use the "good" dishes?
I didn't get china. They're nice and all, but not so nice I'd be devastated if a couple broke.
So I did it. I got rid of my everyday dishes. And I'm much happier with less headaches. And, as a bonus, I really enjoy using the nice dishes. It makes me feel like a grown up for a little bit.  Until someone throws oatmeal on me.  Then I feel like a mom again.
Do you use your good dishes?